No one understands the importance of aircraft maintenance better than Wolfe Aviation. We perform a range of airframe and engine maintenance on everything from pistons to corporate jets. No matter what type of aircraft you have, you will find world-class maintenance performed to the most stringent standards.
Wolfe Aviation A&P mechanics are Part 91, 121, 131, 135 GMM Certified for Airbus, Beechcraft, Boeing, Cessna, Douglas, Piper and Raytheon aircraft. We get the job done.

Routine maintenance and inspections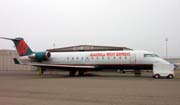 · Annual Inspections
· 100 Hour Inspections
· Event Inspections
· ELT Test and Servicing
· Battery Test and Servicing
· Air Conditioning Servicing
· Oxygen Servicing
· Nitrogen Servicing
· FAR 91.411 and FAR 91.413

Parts inventory available in-house and with worldwide availability
· Airframe Components
· Engine Components
· Accessories
· Complete Systems and Assemblies

Airframe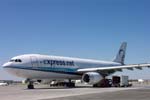 Wolfe Aviation technicians maximize airframe service to minimize downtime. With expertise and training to perform a full-range of airframe maintenance, we service aircraft from pistons to corporate jets. Whether you require the most basic service, or the highly specialized skills required for today's most technologically advanced airframes, we will work quickly and professionally to get your aircraft out of the hangar and back in the sky.

Powerplant

Engines power an aircraft in much the same way an aircraft powers your company. To keep your aircraft at peak performance, look to the experienced technicians at Wolfe Aviation. We offer engine removal, replacement, hot section inspections, and unscheduled repairs. We also offer condition trend monitoring, component diagnostics, and a host of other engine services.